I really wanted some corbels supporting the upper book shelves in Ashlee's built ins. Corbels can cost $17 to $80 depending on how detailed.
I needed four, do the math and that comes to $68-$320.
That is not happening on our budget!!!!!
Especially for something just to make it look better!!
My usual plan is to find it second hand but
SURPRISE,
I didn't have any of these that I bought at one time and stashed away, nor could I find any at my usual hunts!!!
Then as if it were planned my old pal Sandra at Sawdust Girl posted this picture on Instagram!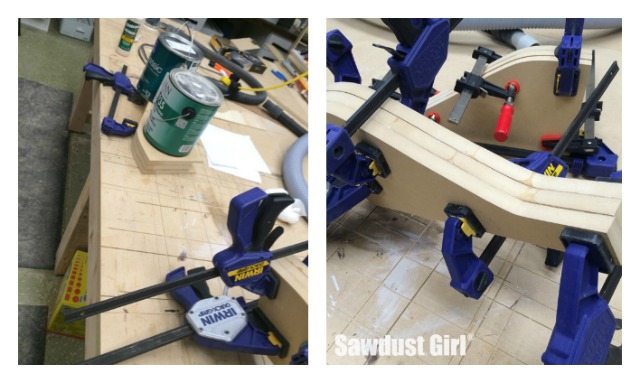 No tutorial up on her blog yet, just this photo on Instagram.
Well if she could make some then so could I!!
(Sounds so profound!!)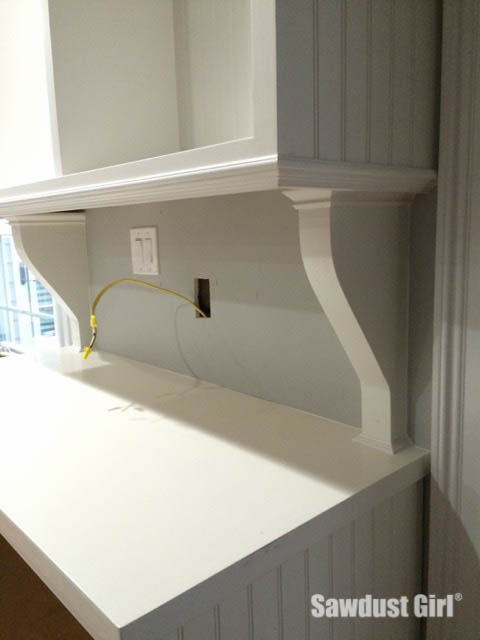 After I finished my corbels, she posted a tutorial on her blog of how she made her beautiful corbels!!
It figures,
turns out we did it pretty much the same!!
(Great minds think alike!!)
(I am just full of one liners today!)
She actually mounted hers different than I so you should check out her post
Easy DIYCorbels
.
Here is what I did.
I made a very detailed pattern out of a special material!!
NOT!!
I just drew a simple pattern on a piece of scratch paper.
Then I traced it onto scraps of 3/4 inch MDF I had laying around.
(My husband loves it when I use up the scraps we have laying around!)
Next I just cut them out with my jig saw. I cut them slightly larger than my pattern. I clamped them all together and sanded the crap out them. Making all the front edges match.
That was my plan, and it worked wonderfully until I showed my husband.
I said, "Look what I made," and held them up to the built ins.
"That's great honey,
but I thought you wanted them chunky?
Try holding two together."
I hate it when he is right, and it means more work for me!!!
So I made four more and glued them together in sets of two!!
After they were glued I sanded them some more then I primed them and painted them.
I just glued them in place with Liquid nails and a few brad nails from above.
I am really happy with them!!
And the fact that they were completely free to me is even better!!
So what do you think?
I can't wait to show you more of her room!!
Thanks for stopping by!
I am linking up: