If you are anything like me you do loads of laundry every week!!
Which costs money for water, laundry soap, electricity or gas, right?
So what if I told you, you didn't need to buy soap!!!
Or you could save money by washing everything in cold water?
What? You would say I was bonkers!!
That's kinda what I thought when SmartKlean asked me if I wanted to try their Laundry Ball.
But the thought of not having to buy ALL that laundry soap seemed like a great pay off, so I said yes.
Here is the funny little ball.
I know you are wondering how does that work?
(I was wondering the same thing.)
To understand how the Laundry Ball works you first need to understand how detergents work. Here it is in a nut shell.
Through a
chemical process, detergents make surfaces more susceptible to water and increase the pH levels, making it easier for water to detach the dirt from the fabrics. The downside is that most of the chemical ingredients used to achieve this are toxic to your health and the environment. Downside for me is spending lots of $$$ on soap!!
The SmartKlean Laundry Ball uses an innovative technology designed to clean fabrics through a
physical process
instead. On a molecular level, the water is entirely affected by its special mineral ceramics, removing dirt and residues from clothes effectively without the need of any harsh chemicals.
The laundry ball is filled with four types of mineral-derived ceramic beads and two magnets, each performing different cleaning functions. When these components come in contact with water, they form 'oxygenated' water with an increased pH level and an ability to eliminate germs and bacteria. The result is fresh, safe and clean laundry!
You can learn more at SmartKlean.com, they have some great videos that show how the laundry ball works in greater depth.
I watched the videos and thought that seems to make sense, but I am no scientist. And I wondered if it really would work with front loaders, with so little water.
I just wanted to try it and see for myself if this Laundry Ball really would get my clothes clean.
They recommended you clean your washer first. There may be years of detergent residue/mold accumulation in your washer. Simply run 1-2 empty hot was cycles with 2 cups of white organic vinegar. I just ran one cycle.
The instructions were simple,
Set the wash to Cold water,
place the laundry ball in the washing machine
with your load and start the wash.
My first load or two smelled weird to me. I think it was because there was no perfumed smell
.
I stuck my face in the clothes to determine if they smelled clean.
(I may or may not have forced most of my family to do the same!!)
I even checked my son's super smelly socks!!!
They just came out with no smell. My husband says it's the real smell of clean. The clothes definitely didn't smell stinky and dirty like before they went in.
After a few loads I had adjusted to the new smell of clean.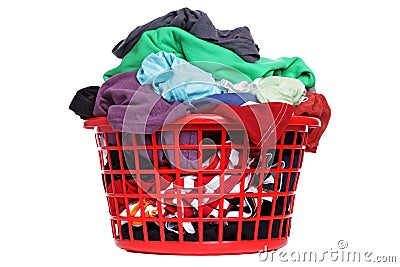 I also checked to see if they looked clean. I found items that I knew had visible dirt on them.
A.K.A. 10 year old son's shirt that he wiped his face on and shorts he played in the dirt with as well.
I checked them after they were washed and found that the dirt came out time after time.
I was pleasantly surprised.
(Yes, I was a bit skeptical.)
I have used the Landry Ball for about a month now and have been pleased. The only time I was not satisfied with a load was my rags. I use rags for cleaning. They don't harbor bacteria like sponges and are washable. After using them they get put into a bin and I wash a group of them together. I often wash them on my sanitize setting which is a very hot wash cycle. I found they came out stiff with one Laundry Ball wash. I think they would need a second wash.
Question is would I use this?
Yes.
I think it really does clean your clothes and save you money on detergent and not having to heat your water. Here is a comparison chart from SmartKlean.
It works for 365 loads.
Once the ball needs to be replaced, the laundry will appear less clean. But, they have developed a lifespan tracking chart which will be included in the packaging real soon. They also recommend setting the ball in the sun for an hour every 30 washes.
SmartKlean points out additional ways the Laundry Ball saves you money.
I am glad to have tried this Laundry Ball.
It has amazed me that this little green thing can clean my clothes.
Or enter to win a
SmartKlean Kit (1 Laundry Ball + 1 Stain Remover) here.
(US and Canda entries only)
Thanks for stopping by.