Above the sectional in Nana's basement is a very big blank wall. We debated about what to put there. Nana didn't seem to like any idea we had, until.....
THIS!!
Let me explain what this is.
We found this used matchstick blind at a second hand store. We cut off all the pull strings and cut the blind to the size we wanted. After tacking the blind up on the wall with small nails around the perimeter (make sure your nails have a small head on them) we use wall panel molding to frame it.
This moulding has a channel to accept the depth of the blind. See photo below.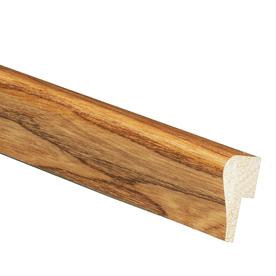 Once it was on the wall we used an over head projector to transfer an image of the continents onto the blind.
(It pays to have parents who worked in education.)
(I scored an old school over head projector years ago for free!)
(I guess you could say it was "Old School" lol)
Anywhoo, we just carefully traced the light image with marker. Then we painted the map with white craft paint.
I am Mormon, and thus we have lots of family member's who have served missions for our church. So we use charms with the missionaries photo pinned to where in the world they went on their mission. This makes this map mean so much more to Nana. She can hardly wait to continue to add more!!
Yes, that is my cute husband, Les, back in the day! He went to Argentina on his mission.
Easy project that created interest with texture, pattern, and memories. It also creates contrast with the dark rich earth tones against the light colored walls.

Nana was so tickled when we went to the Parade of Homes this year and saw large maps decorating the walls.

Thanks for stopping by.