One of the first projects we tackled was the corner fireplace.
It just didn't make much of a focal point in the room. To give it more presence I had her paint it a dark brown and I encouraged her to paint the wall behind it all the way to the ceiling, creating the look of an over mantel. Luckily she took my advice and loved it.
Once the mantel was painted we turned our attention to the tile. To update it she used black paint to color the grout and brick right around the actual fireplace. This was to ensure that anything not covered by the new tile would look like part of the fireplace trim.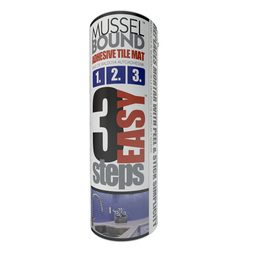 The tile membrane we used this time is called Mussel Bound. That's what they carry at our local Lowe's and it worked great.
You just stick it in place, covering all the old tile, then peel off the front protective paper and press your new tile in place. If you remember the
back splash in my sister's basement
, you might remember this tile. Basically she bought these for another project but didn't like it there, so we decided to use them on her fireplace. Once the tile was in place we needed to grout, which is exactly what we did.
This tile project was completed in just one day!
Pretty easy.
Oh, I failed to mention, that we used tile edge trim, that we painted black around the firebox to get a very clean edge and look.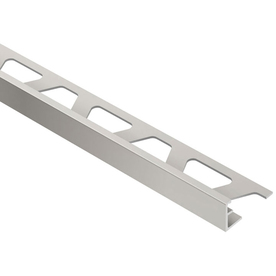 I used similar
tile edging
in my girls bathroom, if you want to take a look.
As a final step we applied a back glaze over the details on the fireplace, The glaze fills in the nooks and crannies making the details pop out more. We then went a step further and dry brushed gold craft paint over some of the raised details. These small steps really made a big impact on this fireplace make over.
Are you ready for a side by side comparison?
Dramatic difference!
This was a fairly easy project.
What did it cost?
Brown paint..................leftover....................free
8-10 glass tiles..............leftover....................free
1 roll Mussel Bound.....Lowe's.....................$26
2 sticks of tile trim......Lowe's.....................$34
Grout............................Lowe's.....................$14
Total spent was $74
OK she did actually buy these tiles and never used them, so if you count them you can add $40-50.
Still a kick butt price!!
What do you think?
Does this give you any ideas on how to easily update your fireplace?
Would love to hear about your fireplace up-do's!!
Thanks for stopping by!
Here are some affiliate links to similar products.
Products used:
From Lowe's
Mapie Unsanded Grout in Chamois
Schluter Systems Aluminum Tile Edge Trim
Mussel Bound White Plastic Tile Membrane