If you follow me on
Instagram
you already know about my latest adventure!
If you don't, you should go over and follow me on
Instagram
so you don't miss anymore!!
But let's talk about my new adventure!!
Who knows these guys?
It's HGTV's Property Brothers, Jonathan and Drew Scott.
They are twin brothers who help a family find and buy a fixer upper, and then transform it into the family's dream home each week on their show. I really enjoy it, except I have to admit I get a little peeved when they destroy perfectly good cabinets on demo day. I mean some one like me could totally use those babies!
If you watch HGTV I'm sure you have seen their show, but they also have another seasonal show called Brother Vs. Brother.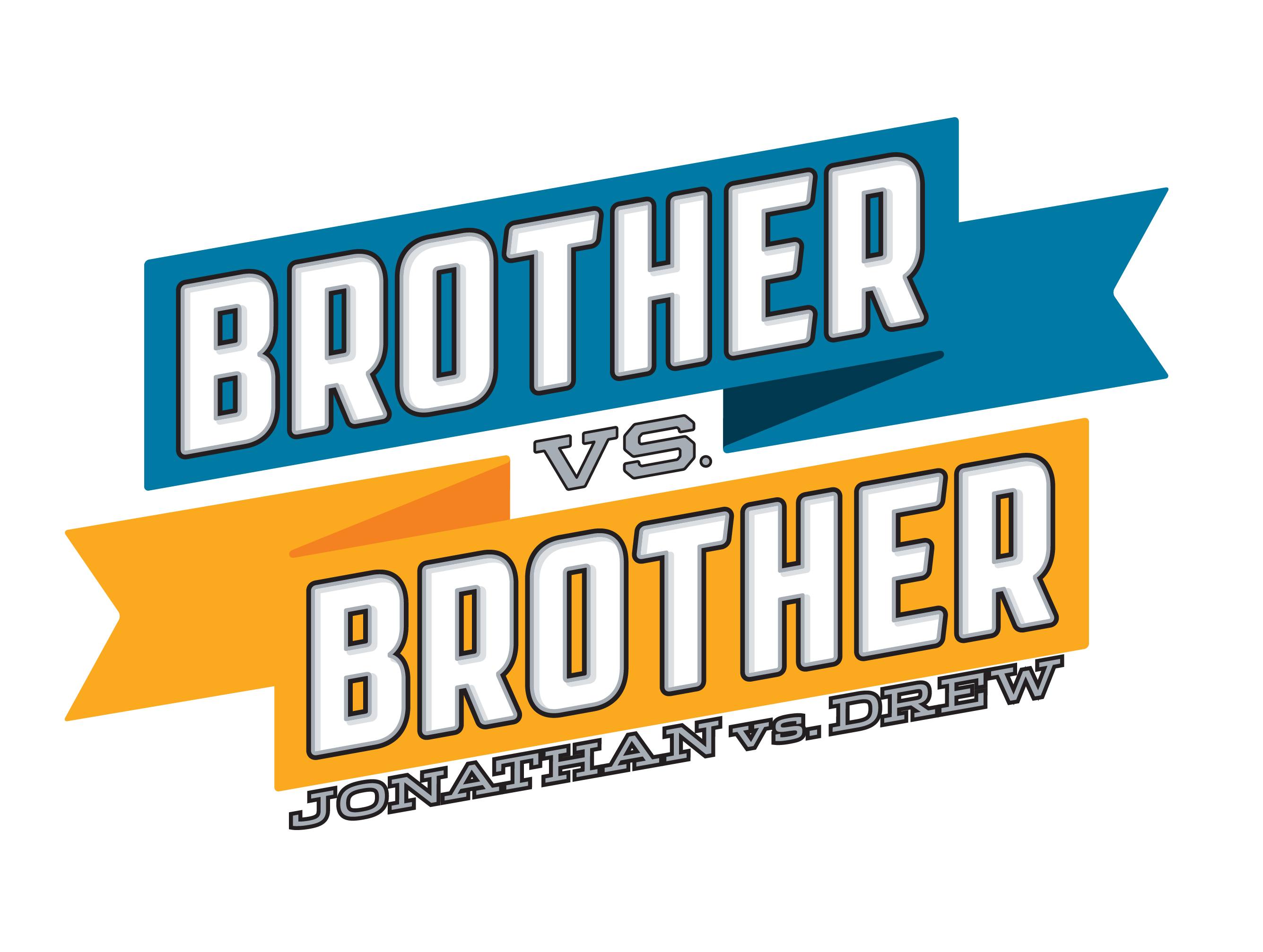 Jonathan and Drew Scott once again are putting their home-improvement and house-flipping skills to the ultimate test in a head-to-head competition. The show features the guys ea
ch buying, renovating and selling a home. Weekly challenges are judged by HGTV stars. Whichever sibling's property scores the highest resale value increase wins the overall battle and -- most importantly -- claims unlimited bragging rights. Older Scott brother J.D. serves as host and behind-the-scenes reporter.
And for fun the Home Show thought they would have a Blogger vs. Blogger event.
Two Bloggers going head to head decorating a living room with thrift store finds taken from drab to fab. The rooms
will be on display at the home show and judged by none other than the Property Brothers.
If you haven't guessed by now,
I am one of the bloggers.
I am taking a small break in the basement project to get everything ready for the Home Show.
The show is October 7-9 at the South Towne Exposition Center, in just two weeks!!
It will be filled with all kinds of exhibitors for everything for your home. Strolling through the isles will surely give you many ideas. I would love to see ya there, so enter below for a chance to win 2 free tickets to the Home Show.
Or you can purchase tickets using the discount code created for my followers!!
Used the promo code BATCHELOR and you will get a discount on the adult full price ticket by $3 ($11 down to $8) or go here and order online ticket and get a discount of an additional $1 ( $9 down to $8)
Hope to see ya there!!
a Rafflecopter giveaway
"Winner will be selected by Rafflecopter and be notified by email. Winner have 48 hours to respond before a new winner is selected. Please note that BatchelorsWay is not responsible for sponsors that do not fulfill their prizes. I have represented each sponsor with the expectation they will fulfill their prize and in a timely manner. I will contact the sponsor regarding your prize(s). I will make every effort to assist you obtaining your prize. If there is an issue with a sponsor, please notify the blog you won a prize from within 30 days for assistance, after that we may be unable to assist you. My opinions are my own and were not influenced by any form of compensation. Facebook, Twitter and Google+, and Instagram are in no way associated with this giveaway. By providing your information in this form, you are providing your information to me and me alone. I do not share or sell information and will use any information only for the purpose of contacting the winner."